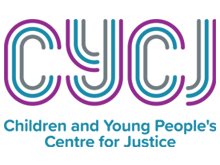 Join one of the UK's leading experts in restorative justice for a discussion on the relationship between children's rights and the practice of restorative justice.
Tim Chapman (Visiting Professor, Centre for Law, Crime & Justice, Law School, University of Strathclyde) will demonstrate that, while restorative justice has the potential to support and activate the exercise of children's rights, it often fails to do so. The possible causes for these failings will be identified. He will also argue that children's rights can provide the boundaries which define and protect the space in which authentic restorative processes can take place.
This webinar is based upon a chapter of a book to be published this year (Wolthuis and Chapman Eds Restorative Justice From A Children's Rights Perspective).
Keywords
Rights
Childhood
Justice
Juvenile
Organisation
Children's and Young People's Centre for Justice
Tipo de organización
Association