The IJJO has an Executive Board which establishes the guidelines and objectives that direct the activities carried out within the Observatory. Equally, the Board is in charge of coordinating these activities and representing the IJJO before different organisations and professionals. The Executive Board currently consists of the Chairman, the Vice Chairman and the Secretary.
Chairman
Dr. Francisco Legaz Cervantes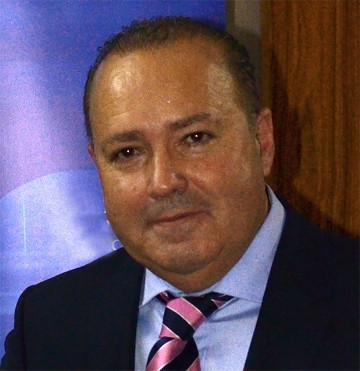 Francisco Legaz Cervantes holds a doctorate in Psychology from the University of Valencia (Spain). He has a bachelor's degree in Psychology from the Complutense University of Madrid (Spain) and undergraduate studies in Philosophy and Education Sciences at Comillas Pontifical University (Spain). He also holds a degree in Theology from the Faculty of Theology of Granada (Spain).
He is a specialist in Clinical Psychology certified by the Ministry of Education and Science (Spain), completed a postgraduate degree in Clinical Psychology at the Complutense University of Madrid (Spain) and is a psychotherapy expert accredited by EuroPsy (European Federation of Psychologists' Associations). He is also a specialist in Forensic Psychology and Criminology certified by Pericial Corporativa (Spain), has a postgraduate degree in Security Sciences and Criminology from the University San Antonio of Murcia (Spain) and in Security Management from the Rey Juan Carlos University in Madrid (Spain).
In addition, he is a member of the American Psychological Association (APA), the European Society of Criminology (ESC), the International Association of Youth and Family Judges and Magistrates (IAYFJM), the European Association for Forensic Child and Adolescent Psychiatry, Psychology and other involved Professions (EFCAP), and the European Prison Education Association (EPEA).
A civil servant in the Spanish public administration, currently on leave of absence, he began his career in different areas of psychosocial intervention, focusing his work over the past thirty years on educational, psychological, social and health-related services. He has always been motivated by the development of systems that promote collaboration and the sharing of experience and knowledge.
After many years leading diverse psychosocial intervention projects, in 2002 he created the International Juvenile Justice Observatory (Belgium), reflecting his firm commitment to the promotion of universal human rights and freedoms.
As the founding Chairman of the International Juvenile Justice Observatory (IJJO), he has promoted a wide range of initiatives and innovative approaches in the field of juvenile justice favouring the comprehensive development and inclusion of minors and young people at risk of social exclusion. In this context he has worked with closely with organisations and entities at international, state, regional and local level.
With an outstanding contribution in the field of research and training, he has coordinated and directed numerous training activities, scientific events and publications on a national and international level.
In addition, he has been decorated by the Spanish Ministry of Justice with the Second Class Distinguished Cross of the San Raimundo de Peñafort Order, awarded the Global Youth Humanitarian Award from the Thai Ministry of Justice, and has been made a Doctor Honoris Causa by the National University of Trujillo (Peru).
Vice-Chairman
Francisco Miquel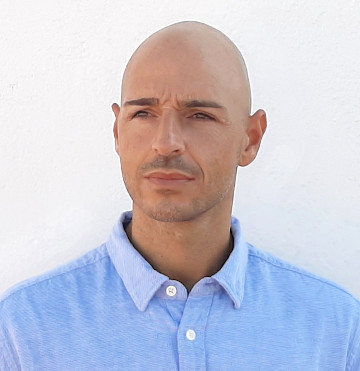 Francisco Miquel has a bachelor's degree in Advertising and Public Relations from the University San Antonio of Murcia (Spain) and a master's degree in Strategic Planning from ESERP Business and Law School and the Rey Juan Carlos University (Spain). In 2000, before finishing his bachelor's degree, he was awarded a research grant from Miguel Hernández University (Spain) to analyse the market and development of innovative, technology-based companies providing solutions of great social value within the areas of microbiology and molecular biology, such as the early detection of serious illnesses. This experience led him to focus his studies and subsequent career on the area of social innovation and corporate development in non-profit organisations, primarily as a consultant and trainer in new initiatives.
After several years working in the aforementioned fields, in 2004 he established his own marketing and communications agency specialised in social marketing and awareness-raising, among other areas. Through this, he gained a profound understanding of the field of non-profit organisations with social aims, collaborating with numerous public and private organisations. In 2010 he joined Fundación Diagrama's team (Spain) as director of Marketing and Communications, which allowed him to deepen his knowledge of the work carried out with children and young people in the juvenile justice and child protection systems, as well as to meet these children and their families. He has been the director of Corporate Development of Fundación Diagrama since 2018.
Francisco Miquel's relationship with the IJJO dates back to 2011, when he began working with the Observatory voluntarily as a consultant in communications and awareness-raising, later collaborating with the department of Research, Development, and Innovation. In 2019 he was appointed Vice-Chairman of the Observatory, performing since then the duties of this role.
Secretary
David McGuire
David Romero McGuire holds a PhD in Criminology from the University of Bedfordshire (United Kingdom), a bachelor's degree in Education from the University of Cordoba (Spain), and is a licenced Social Educator.
While studying at university, David established an organisation dedicated to providing health and care services. Later, in 2002, he joined Fundación Diagrama (Spain), working as a social educator in a juvenile detention centre. During this time, he managed a vocational training and social integration programme which helped children and young people in the judicial system establish links and find resources to support their social reintegration.
In 2008, he moved to the United Kingdom to work as Chief Executive in Diagrama Foundation, which provides a range of services which help people in vulnerable situations and at risk of social exclusion. These services, which have been certified as good by the United Kingdom's governmental regulatory bodies, consist of: adoption, fostering, semi-independent living service for young people between the ages of 16 and 24, and residential services for seniors and adults with learning difficulties or disabilities.
He also participates in European projects and forums and international conferences for the exchange of good practices, working with initiatives from various organisations such as the United Nations and the European Commission, and bodies like the Association Montessori Internationale. David is a member of the European Society of Criminology (ESC), the Standing Committee for Youth Justice (SCYJ), and the European Prison Education Association (EPEA).
David McGuire's collaboration with the IJJO started in 2008, mainly participating in seminars and field studies on juvenile justice in different countries. In 2019 he was appointed Secretary of the IJJO, performing since then the duties of this role.